R.I.P. Michael Clarke Duncan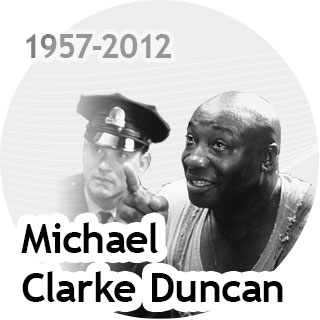 Im sure all of you remember John Coffey, the big guy from "The Green Mile". There's no secret that the real revelation in this movie is Michael Clarke Duncan's absolutely fascinating performance as John Coffey. His child-like manners are so touching to watch, the character is so sweet, but Duncan makes him so much more memorable. He does more than just cry in the film, he transfixes you with every glance as the gentle giant John.
Michael Clarke Duncan passed away this morning.
The celebrated actor was only 54 years old.
He was staying at Cedars-Sinai Medical Center in Los Angeles where he was being treated for a heart attack. According to a statement the hulking actor had "suffered a myocardial infarction on July 13 and never fully recovered."
R.I.P. Mr. Duncan.